Museum of Ethnology
LOCATION: vietnam,hanoi
WEB: www.vme.org.vn
PHONE: 84 24 3756 2193
OPEN TIME: 8:30-17:30(Tue-Sun). Mon Closed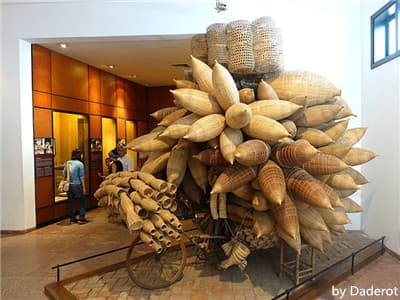 The Museum of Ethnology in Hanoi, Vietnam focuses on studying on the 54 different ethnic groups of Vietnam, so as to protect the cultural heritage and develop the socio-cultural diversity in the country. In the museum, you will feel the way of Vietnamese traditional life from religious activities to the events of Vietnamese groups, which contributes a plentiful tapestry of the culture in Vietnam. As well, you will pay attention to the architectural styles and leisure pursuits on display like water puppet. And, maybe you will have chances to enjoy many cultural exercises across Southeast Asia in the future, which is the aim of museum.
See more attractions
More attractions that you might interested in.
Explore Hanoi City
Find complete list of Vietnam tour packages including culture, nature, food or adventure activities for families and couples. The choices of over 90% customers with reasonable price! Get your customizable itinerary in UME now!
Tailor-made Vietnam Tours
Receive a free quote within 24 hours - Already more than 183,063 satisfied customers!
Create My Trip Now !