Muang Khoun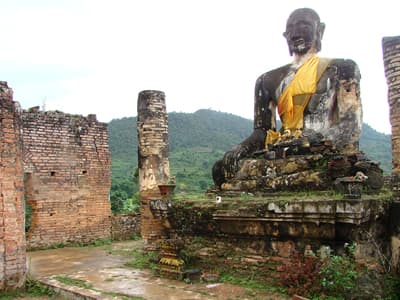 In the 19th century, Muang Khoun was ravaged by the invaders of China and Vietnam and was bombed in the Second Indochina War, and then it was almost completely abandoned in 1975. Some aged monuments survived and worth a short visit.
Explore Xieng Khouang City
Find complete list of Laos tour packages including culture, nature, adventure, nightlife, foodie, classic highlights or off the beaten track tour for families and Honeymooners. get your reasonable price & a customizable itinerary now!
Discover All Attractions
Browse a large range of must-see landmarks, explore unique tourist spots like a local or go somewhere off the beaten track.
Tailor-made Laos Tours
Receive a free quote within 24 hours - Already more than 183,063 satisfied customers!
Create My Trip Now !