Monkey Beach
LOCATION: thailand,krabi
WEB: none
PHONE: none
OPEN TIME: none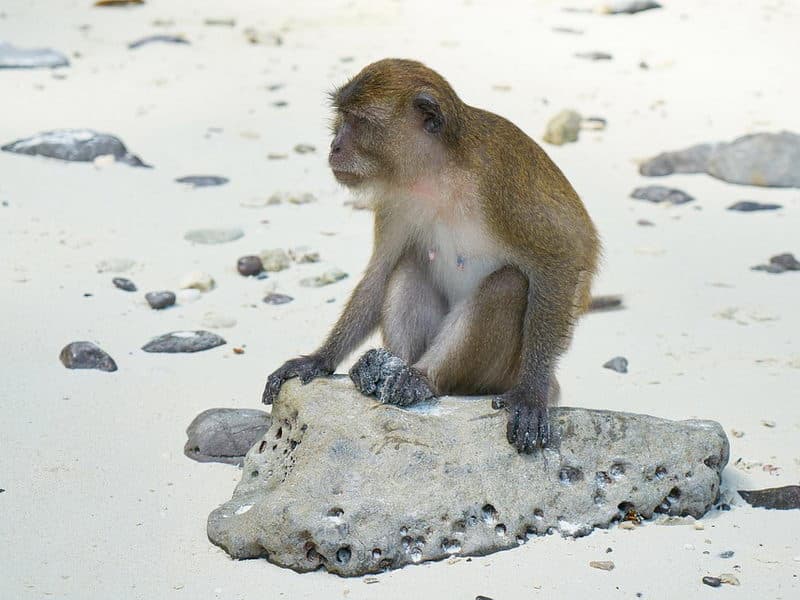 Northwest of Loh Dalam Bay, the hidden cove of Ao Ling (Monkey Bay) is home to a colony of monkeys, not shy at all, who do not hesitate to climb onto the legs of their visitors in search of a banana. It must be said that several times a day, speed boats stop here, landed dozens of tourists who feed all the monkeys, then left immediately. The traffic never stops and the monkeys are waiting patiently. They are not afraid to move into the sea to get the precious bananas. Beware that these animals can be aggressive and hostile if approached.
See more attractions
More attractions that you might interested in.
Krabi Travel Packages
Explore the natural beauty in Mu Ko Phi Phi National Park. Take a gentle stroll with the waves on Ao Nang and Railay Beach and paddle through the limestone cliffs rising from the emerald green waters. These excursions and activities can only be experienced through a wonderful trip to Krabi. Check the following routes, all can be customized according to your needs!

Island & Beach
10 days | From $ 1200

Nature & Adventure
11 days | From $ 1599
Tailor-made Thailand Tours
Receive a free quote within 24 hours - Already more than 183,063 satisfied customers!
Create My Trip Now !