Mingun Pagoda Complex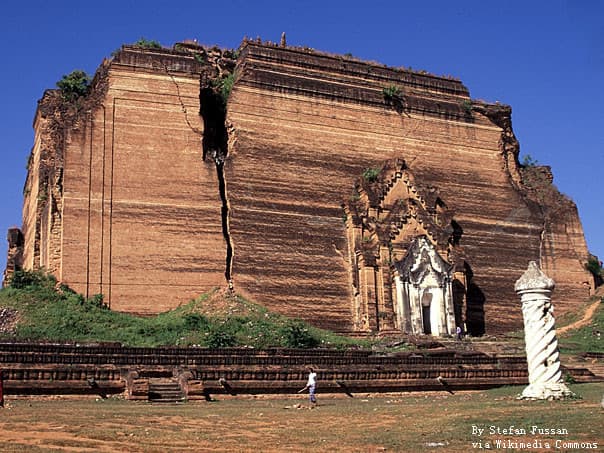 Mingun pagoda is a huge unfinished pagoda built in the late 18th century. It was destined to be the largest pagoda in the country but left unfinished at the end. Facing the river, there are remains of two giant lions guarding the pogoda, about 29 meters high.
Discover All Attractions
Browse a large range of must-see landmarks, explore unique tourist spots like a local or go somewhere off the beaten track.
Tailor-made Myanmar Tours
Receive a free quote within 24 hours - Already more than 183,063 satisfied customers!
Create My Trip Now !