Minanthu Village
LOCATION: myanmar,bagan
WEB: none
PHONE: none
OPEN TIME: none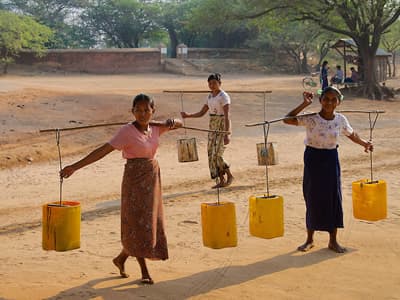 Located in the east of Bagan, the Minanthu village is a place that gives visitors a great insight into the traditional daily life of the locals. You will see people getting water from wells, picking sesame seeds, weaving cloth, spinning cotton, making cheese and silver jewelry. impression.
See more attractions
More attractions that you might interested in.
Explore Bagan City
Find complete list of Myanmar tour packages including culture, nature, food or adventure activities for families and couples. The choices of over 90% customers with reasonable price! Get your customizable itinerary in UME now!
Tailor-made Myanmar Tours
Receive a free quote within 24 hours - Already more than 183,063 satisfied customers!
Create My Trip Now !