Mahagandayon Monastery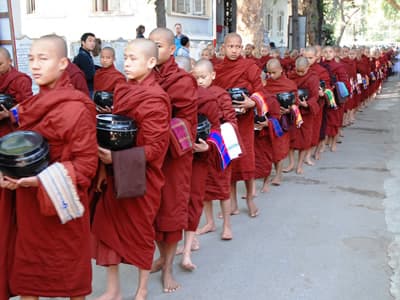 Located far from south of Mandalay city, Mahagandayon Monastery is not only a Buhhda temple but more like a monastic college where accommodates thousands monks to live and study Buddhism. The monastery offers visitors a lot photograph chances of silent line-up yellow-brown monks and tranquil atmosphere here.
Discover All Attractions
Browse a large range of must-see landmarks, explore unique tourist spots like a local or go somewhere off the beaten track.
Tailor-made Myanmar Tours
Receive a free quote within 24 hours - Already more than 183,063 satisfied customers!
Create My Trip Now !