Mae Kampong Village
LOCATION: thailand,chiang-mai
WEB: none
PHONE: none
OPEN TIME: none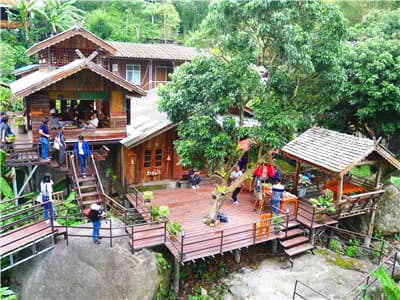 Mae Kham Pong is a small village in Mae On District, Chiang Mai Province, approx. 55km north of the city of Chiang Mai, in Northern Thailand. Population about 500. Largely traditional agriculture, teas, coffees, rice. It is also a site of a Thai Royal Projects where high value plants are grown for market.
It is a home-stay village and tourists are welcome to stay with a family as a guest and to partake in daily life such as growing crops, looking after animals, cutting bamboo etc.
See more attractions
More attractions that you might interested in.
Chiang Mai Travel Guide
Explore Chiang Mai holidays and discover the best things to do, top local restaurants, supreme shopping places and when and where to visit, etc.
Tailor-made Thailand Tours
Receive a free quote within 24 hours - Already more than 183,063 satisfied customers!
Create My Trip Now !