Mae Kampong Flight of the Gibbon
LOCATION: thailand,chiang-mai
WEB: none
PHONE: none
OPEN TIME: none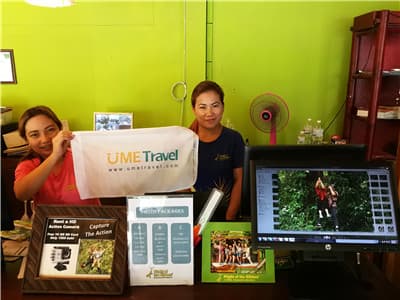 The beautiful village of Mae Kampong and its surrounding areas have long been a source of enjoyment and inspiration to not only the local people that happily reside there, but also to the fortunate visitors from around the world that are lucky enough to visit it.
Home to the exciting Flight of the Gibbon zipline attraction, the village of Mae Kampong offers visitors to this unique area of scenic wonder a chance to take in the full beauty of Mother Nature in her regular surroundings.
See more attractions
More attractions that you might interested in.
Chiang Mai Travel Guide
Explore Chiang Mai holidays and discover the best things to do, top local restaurants, supreme shopping places and when and where to visit, etc.
Tailor-made Thailand Tours
Receive a free quote within 24 hours - Already more than 183,063 satisfied customers!
Create My Trip Now !