Love Pai Straberry Farm
LOCATION: thailand,pai
WEB: www.facebook.com
PHONE: +66 81 765 3629
OPEN TIME: 7:00 - 18:00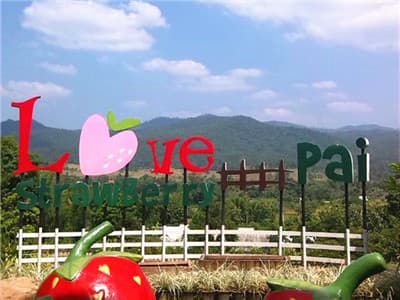 Fresh strawberries are few in southeast Asia for the hot season to grow other than highland area - that is in Pai. In pai, there are abundance of strawberry plantation and the strawberry coffee here is very popular. They provide strawberry everyting and delicious strawberry cafe. It is a place where you can visit peacefully, wander around for a while sampling googies and exploring the garden views.
See more attractions
More attractions that you might interested in.
Tailor-made Thailand Tours
Receive a free quote within 24 hours - Already more than 183,063 satisfied customers!
Create My Trip Now !