Loh Samah Bay
LOCATION: thailand,koh-phi-phi
WEB: none
PHONE: none
OPEN TIME: none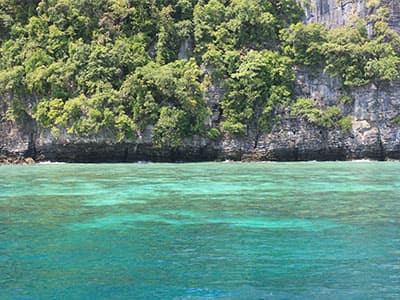 This small bay on the other side of Maya Bay on Koh Phi Phi Leh offers a beautiful setting including a small green island planted in the sea but it is especially a nice spot for snorkeling. You can see very many colorful fish mainly yellow and blue. No need to dive deep, staying on the surface, you can swim among the fish.
See more attractions
More attractions that you might interested in.
Koh Phi Phi Tour Packages
Koh Phi Phi Beach is a wonderful destination for island hopping because of its picturesque scenery, powdery beach and clear water. Please refer to the top Koh Phi Phi tour below and contact our private travel consultant to start your ideal itinerary!
Tailor-made Thailand Tours
Receive a free quote within 24 hours - Already more than 183,063 satisfied customers!
Create My Trip Now !