Koh Lanta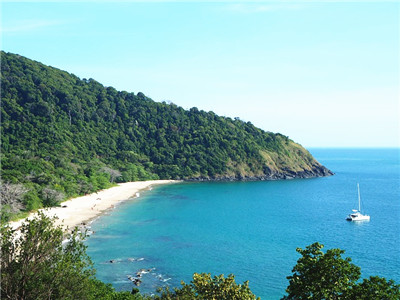 Ko Lanta is an island off the Andaman Coast of Southern Thailand. Like many other destinations in Krabi Province, it is known for its diving and long white beaches.
Ko Lanta consists of several islands, the two largest of which are Ko Lanta Noi ( "Small Lanta Island") and Ko Lanta Yai ( "Big Lanta Island"). However, Ko Lanta Yai is where all the tourist action is, so this article will refer to it simply as "Ko Lanta".
Ko Lanta is popular with tourists seeking a holiday away from the parties. It's popular with a significantly older crowd than nearby Ko Phi Phi: more walking on the beach and watching the sunset than drinking and dancing.
See more attractions
More attractions that you might interested in.
Krabi Travel Packages
Explore the natural beauty in Mu Ko Phi Phi National Park. Take a gentle stroll with the waves on Ao Nang and Railay Beach and paddle through the limestone cliffs rising from the emerald green waters. These excursions and activities can only be experienced through a wonderful trip to Krabi. Check the following routes, all can be customized according to your needs!

Island & Beach
10 days | From $ 1200

Nature & Adventure
11 days | From $ 1599
Tailor-made Thailand Tours
Receive a free quote within 24 hours - Already more than 183,063 satisfied customers!
Create My Trip Now !