Killing Fields
LOCATION: cambodia,phnom-penh
PHONE: +855 93388988
OPEN TIME: 8:00 - 17:30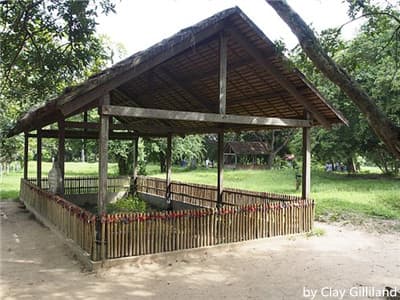 The Cambodian Killing Fields is a horrifying and fascinating tourist attraction. Actually, it is a mass grave site which indicate at least 1,386,734 victims of execution during the Khmer Rouge regime. The mass killings are widely regarded as the most representative place to memorialize the dark time.
See more attractions
More attractions that you might interested in.
Explore Phnom Penh City
Find complete list of Cambodia tour packages including culture, nature, food or adventure activities for families and couples. The choices of over 90% customers with reasonable price! Get your customizable itinerary in UME now!
Tailor-made Cambodia Tours
Receive a free quote within 24 hours - Already more than 183,063 satisfied customers!
Create My Trip Now !