Khone Falls
LOCATION: laos,khong-island
PHONE: none
OPEN TIME: none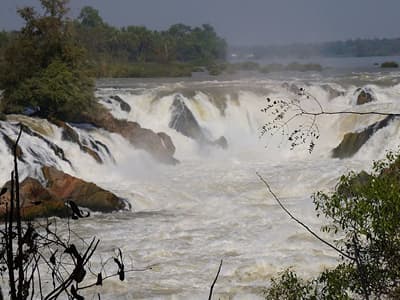 Kong Nai Falls on the Mekong River, is characterized by thousands of islands and countless waterways, which is given the name "The 4,000 islands". It is the world's largest waterfall at 2,500,000 gallons per second, almost twice the size of Niagara Falls.
See more attractions
More attractions that you might interested in.
Tailor-made Laos Tours
Receive a free quote within 24 hours - Already more than 183,063 satisfied customers!
Create My Trip Now !