Kanchanaburi Elephant World
LOCATION: thailand,kanchanaburi
WEB: none
PHONE: none
OPEN TIME: none
Many travellers feel that no Thailand adventure would be complete without an elephant trek. The sad fact is that many elephants are overworked, underfed and mistreated at tourist-driven attractions, and their backs are not suited to carrying people for long stretches. In an idyllic slice of Kanchanaburi province, however, Elephant's World is a non-profit elephant refuge that offers a fun and responsible alternative to the usual tourist elephant camps.
See more attractions
More attractions that you might interested in.
Explore Kanchanaburi City
Find complete list of Thailand tour packages including culture, nature, food or adventure activities for families and couples. The choices of over 90% customers with reasonable price! Get your customizable itinerary in UME now!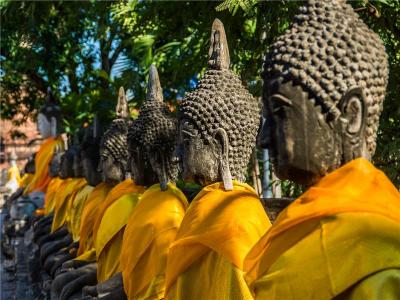 History & Elephant
6 days | From $ 999

History & Wildlife
12 days | From $ 2299

Adventure
9 days | From $ 1799
Tailor-made Thailand Tours
Receive a free quote within 24 hours - Already more than 183,063 satisfied customers!
Create My Trip Now !