Jade Pagoda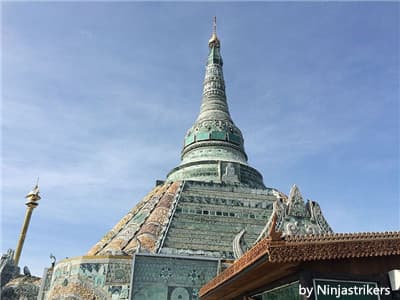 Werawsana Pagoda is reportly the first pagoda which was built entirely of jade and Myanmar's semi-precious stones in the world. It was built to give all blessings, prosperity, property, fame good fortune and peace to worldwide people who pay homage to it. It is also in high repute for the most spectacularly atmospheric temples in Ho Chi Minh City.
Discover All Attractions
Browse a large range of must-see landmarks, explore unique tourist spots like a local or go somewhere off the beaten track.
Tailor-made Myanmar Tours
Receive a free quote within 24 hours - Already more than 183,063 satisfied customers!
Create My Trip Now !