Haw kham Royal Palace
LOCATION: laos,luang-prabang
WEB: none
PHONE: none
OPEN TIME: none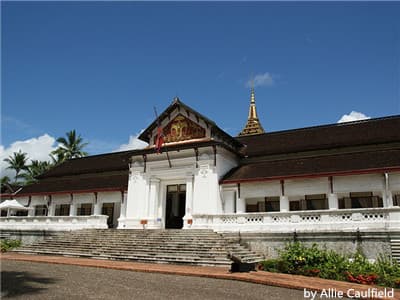 The Royal Palace in Luang Prabang, Laos, was built in 1904 during the French colonial era for King Sisavang Vong and his family. The site for the palace was chosen so that official visitors to Luang Prabang could disembark from their river voyages directly below the palace and be received there. After the death of King Sisavang Vong, the Crown Prince Savang Vatthana and his family were the last to occupy the grounds. In 1975, the monarchy was overthrown by the communists and the Royal Familywere taken to re-education camps. The palace was then converted into a national museum.
See more attractions
More attractions that you might interested in.
Explore Luang Prabang City
Find complete list of Laos tour packages including culture, nature, food or adventure activities for families and couples. The choices of over 90% customers with reasonable price! Get your customizable itinerary in UME now!
Tailor-made Laos Tours
Receive a free quote within 24 hours - Already more than 183,063 satisfied customers!
Create My Trip Now !