Fuping ceramic art village
LOCATION: china,xi-an
WEB: none
PHONE: none
OPEN TIME: none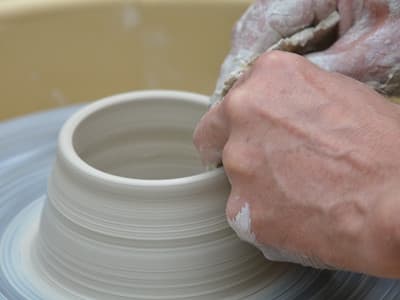 Fuping Ceramic Art Village (also called Fuping Pottery Art Village) is in the north of Qiaoshan Road, Fuping country, where is 75KM away from Xi'an. This special village have Fule International Ceramic Art Museums, ceramic workshops and accommodations, and of course, orchards. It is well-known for the first culture-oriented touring center on the theme of ceramic art in China.
You will have chance to meet catering, also you can find and enjoy entertainments, and take participate in making ceramic works together. Surprisingly you will have ecological sight-seeing orchards where bearing apples, peaches, grapes and cherry in different seasons, that will add funs for you to enjoy picking up and tasting fresh fruits.
See more attractions
More attractions that you might interested in.
Xian Historical Tour Packages
Xian is described as capital city for over a dozen dynasties, the birthplace of Chinese civilization. It is well-known for Xian City Walls, the Tomb of Emperor, the Army of Terracotta...But Xian is famous for different kinds of food, especially the noodles as well. Check the following routes and all can be customized on your needs!
Tailor-made China Tours
Receive a free quote within 24 hours - Already more than 183,063 satisfied customers!
Create My Trip Now !