Domaine de l'Etoile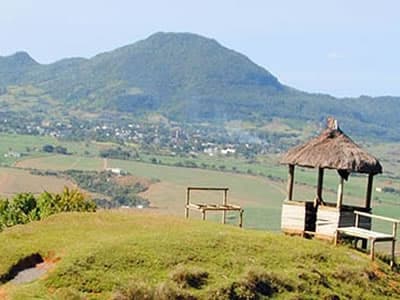 The visitors of "Domaine de L'Etoile" are those who describe it best. A unique and natural land which submerges you at the core of a green, authentic and captivating Mauritius. "Splendid, extraordinary, astounding, magical, amazing": these superlatives describe the emotions that invade our hosts during their excursions on foot or during their itinerary by horse riding or Quad bikes. The spectacular panorama, indigenous forests, bountiful valleys, sparkling rivers, stags from Java and endemic birds are the wonders which pass in front of their eyes.The intense feeling which accompanies these discoveries contrast with the peacefulness and serenity of the restaurant area. Around the divine dishes with the genuine flavours of the local cuisine, each guest re-lives the extraordinary moment, he has experienced during the day.
See more attractions
More attractions that you might interested in.
Tailor-made Mauritius Tours
Receive a free quote within 24 hours - Already more than 183,063 satisfied customers!
Create My Trip Now !