Doi Suthep Mountain
LOCATION: thailand,chiang-mai
WEB: none
PHONE: none
OPEN TIME: none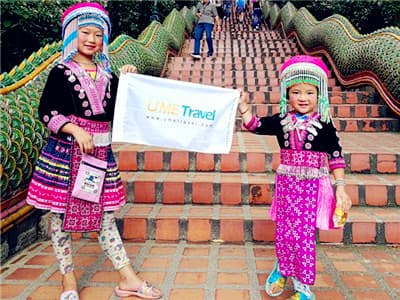 Doi means mountain in the northern Thai dialect, so Doi Suthep of course means Suthep Mountain. Doi Suthep's most famous feature is its temple, Wat Doi Suthep, and is part of Doi Suthep-Pui National Park. Finally, Suthep is the name of the western district of Chiang Mai city abutting said mountain and home to CMU, Chiang Mai Zoo and the fashionable Nimmanhemin Road area.
See more attractions
More attractions that you might interested in.
Chiang Mai Travel Guide
Explore Chiang Mai holidays and discover the best things to do, top local restaurants, supreme shopping places and when and where to visit, etc.
Tailor-made Thailand Tours
Receive a free quote within 24 hours - Already more than 183,063 satisfied customers!
Create My Trip Now !