Dhammayazika Pagoda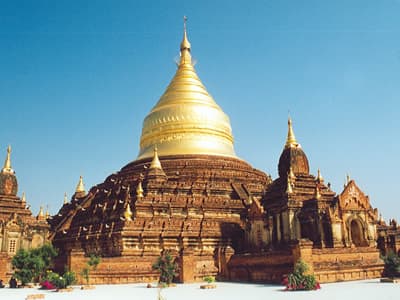 Dhammayazika Pagoda is circular-designed gilded temple, surrounded by five statues of Kalpa. The pagoda was built by King Narapatisithu at the end of 12th century to reserve sacred Buddhist relics given by the King of Sri Lanka.
Explore Bagan City
Find complete list of Myanmar tour packages including culture, nature, food or adventure activities for families and couples. The choices of over 90% customers with reasonable price! Get your customizable itinerary in UME now!
Discover All Attractions
Browse a large range of must-see landmarks, explore unique tourist spots like a local or go somewhere off the beaten track.
Tailor-made Myanmar Tours
Receive a free quote within 24 hours - Already more than 183,063 satisfied customers!
Create My Trip Now !