Coffee in Love Coffee Shop
LOCATION: thailand,pai
PHONE: +66 86 776 2946
OPEN TIME: 11:00 - 17:00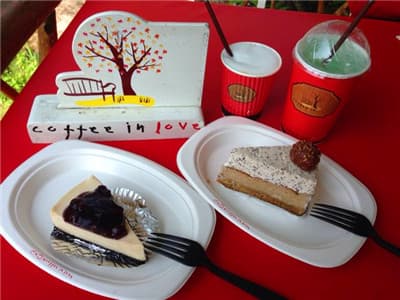 The Giant Tree House really is just a nice place to sit back with a coffee. The elevation and views from the Giant Cafe are really quite impressive, and they're not too different to canopy walks where you're pretty much standing over thick rain forest and jungle, which are dense in the gorge below. Beneath is a carpet of leaves, birds and the sirens of the jungle.
See more attractions
More attractions that you might interested in.
Tailor-made Thailand Tours
Receive a free quote within 24 hours - Already more than 183,063 satisfied customers!
Create My Trip Now !