Chua Ong Pagoda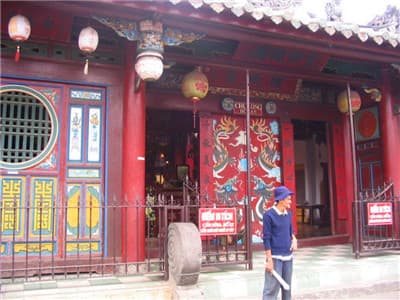 Like many other pagoda in Hoi An, Chua Ong Pagoda is not only a place of worship and meditation, but also a cultural center that preserves the heritage of the land. This temple is dedicated to Quan Cong, an ancient Chinese general who lived in the "three warring States" period (3th century AD). He was a symbol of talent and kindness, courage, loyalty, and pious moderation and justice in the feudal times of China.
Explore Hoi An City
Find complete list of Vietnam tour packages including culture, nature, food or adventure activities for families and couples. The choices of over 90% customers with reasonable price! Get your customizable itinerary in UME now!
Discover All Attractions
Browse a large range of must-see landmarks, explore unique tourist spots like a local or go somewhere off the beaten track.
Tailor-made Vietnam Tours
Receive a free quote within 24 hours - Already more than 183,063 satisfied customers!
Create My Trip Now !