Choeung Ek Memorial
LOCATION: cambodia,phnom-penh
PHONE: +855 23 305 371
OPEN TIME: 8:00 - 17:30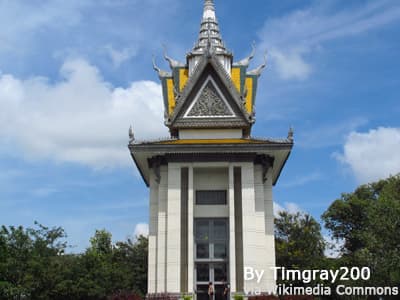 Choeung Ek Memorial was set for remind the victim during the period of Khmer Rouge Regime, marked by a stupa with a skull-filled wall. According to the record, there are more than 17,000 civilians were killed cruelly and buried in mass graves. 
See more attractions
More attractions that you might interested in.
Explore Phnom Penh City
Find complete list of Cambodia tour packages including culture, nature, food or adventure activities for families and couples. The choices of over 90% customers with reasonable price! Get your customizable itinerary in UME now!
Tailor-made Cambodia Tours
Receive a free quote within 24 hours - Already more than 183,063 satisfied customers!
Create My Trip Now !