Chao Phraya River
LOCATION: thailand,bangkok
WEB: none
PHONE: none
OPEN TIME: none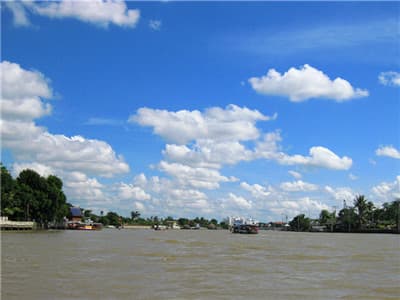 A vital lifeline into the heart of Thai civilisation, the Chao Phraya River churns steadily through Bangkok. Glittering chedis, crumbling shacks and glossy highrises lean over its dark water dotted by countless boats filled with goods, commuters and travellers. You haven't really been to Bangkok until you've been out on the Chao Phraya.
You could say that the story of Thailand follows the path of the Chao Phraya. Collecting water from tributaries like the Nan, Ping and Pa Sok rivers, this great mae nam (Thai for "river," literally: "mother water") slices through Central Thailand, irrigating one of the world's most productive rice basins along its 372-kilometre course. The term chao phraya translates literally as something like "grand duke," but "River of Kings" is the commonly used English moniker.
See more attractions
More attractions that you might interested in.
Great Bangkok Tour Packages
Bangkok Local Tips
Get drown in information? UME has gathered the most useful guides and tips about Bangkok tourism – everything first timers needs to plan a wonderful dream Bangkok tour.
Tailor-made Thailand Tours
Receive a free quote within 24 hours - Already more than 183,063 satisfied customers!
Create My Trip Now !