Central World
LOCATION: thailand,bangkok
PHONE: +662 021 9999
OPEN TIME: 10:30 - 22:00 (Mon - Fri); 10:00 - 22:00 (Sat - Sun)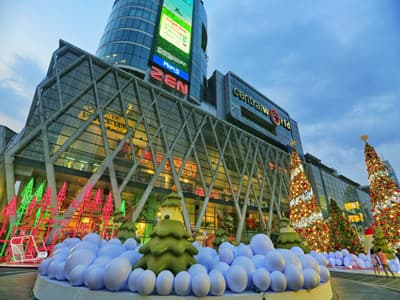 CentralWorld is a shopping plaza and complex in Bangkok, Thailand. It is the tenth largest shopping complex in the world. The complex, which includes a hotel and office tower, is owned by Central Pattana. Covering an area of 8,000 square metres.
See more attractions
More attractions that you might interested in.
Great Bangkok Tour Packages
Bangkok Local Tips
Get drown in information? UME has gathered the most useful guides and tips about Bangkok tourism – everything first timers needs to plan a wonderful dream Bangkok tour.
Tailor-made Thailand Tours
Receive a free quote within 24 hours - Already more than 183,063 satisfied customers!
Create My Trip Now !