Binh Tay Market
LOCATION: vietnam,ho-chi-minh-city
WEB: none
PHONE: none
OPEN TIME: none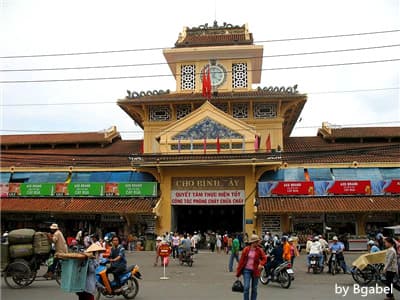 The Binh Tay Market is situated in the heart of Chinatown, Vietnam's largest district. There are fresh fruits, vegetables, poultry, meat and seafood served for the local people. Many tourists visit here, they will explorer the market without any hesitate. You can find assortment of handicrafts, lacquierware, and textiles, even the products are not expensive. In addition the interesting history and culture of Binh Tay Market, you also will have a chance to wide your knowledge through experiencing the local lifestyle.
See more attractions
More attractions that you might interested in.
Explore Ho Chi Minh City City
Find complete list of Vietnam tour packages including culture, nature, food or adventure activities for families and couples. The choices of over 90% customers with reasonable price! Get your customizable itinerary in UME now!
Tailor-made Vietnam Tours
Receive a free quote within 24 hours - Already more than 183,063 satisfied customers!
Create My Trip Now !