Ben Hai River
LOCATION: vietnam,quang-tri
WEB: none
PHONE: none
OPEN TIME: 24h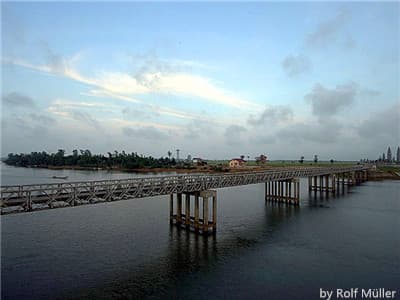 The Ben Hai River is the centre of the DMZ of Vietnam, the official dividing frontier boundary between northern and Southern Vietnam. Walking across the Hien Luong Bridge to the other bank where located a meseum which you can see old photos of the place.
See more attractions
More attractions that you might interested in.
Tailor-made Vietnam Tours
Receive a free quote within 24 hours - Already more than 183,063 satisfied customers!
Create My Trip Now !