Bai's Three-Course Tea
LOCATION: china,dali
WEB: none
PHONE: none
OPEN TIME: 24h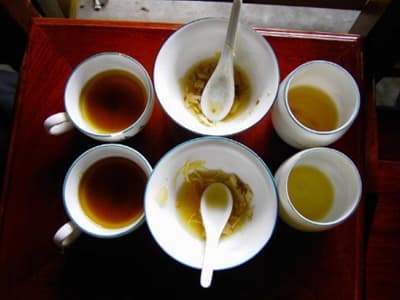 Bai's Three-Course Tea is a tea etiquette to express the hospitality of Bai minority. The process could be shortly put as "bitter, sweet and aftertaste flavor" which indicates taste the sorrow of life, success, and the peaceful heart after ups and downs.
See more attractions
More attractions that you might interested in.
Dali Tour Pacakages
Dali Ancient Town is one of the most famous ancient towns in China. As a major stop on the Ancient Tea Horse Road, or Southwest Silk Road, it is a town full of historic sites and traditional culture. You can walking on the paved streets, admiring the traditional architecture of the Bai ethnic minority, trying their local food and snacks, and buying some souvenirs.
Tailor-made China Tours
Receive a free quote within 24 hours - Already more than 183,063 satisfied customers!
Create My Trip Now !