Baci Ceremony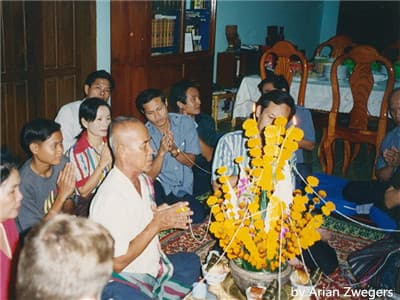 Traditional Baci, simply put, is a special celebration operated in marriage, homecoming, welcome, birth, or one of the festivals of the year. The whole ceremony will be hold by a honored monk and the process includes a white cotton strings around person's wrists and pray for God's bless.
Explore Luang Prabang City
Find complete list of Laos tour packages including culture, nature, adventure, nightlife, foodie, classic highlights or off the beaten track tour for families and Honeymooners. get your reasonable price & a customizable itinerary now!
Discover All Attractions
Browse a large range of must-see landmarks, explore unique tourist spots like a local or go somewhere off the beaten track.