Angthong Marine National Park
LOCATION: thailand,koh-samui
WEB: none
PHONE: none
OPEN TIME: none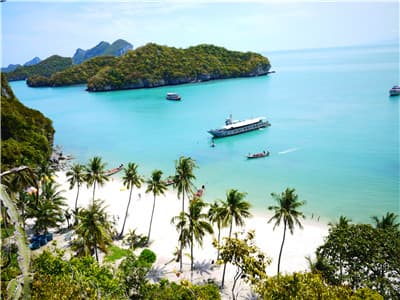 Ang Thong National Marine Park is a pristine archipelago of 42 islands in the Gulf of Thailand with towering limestone mountains, thick jungle, white-sand beaches, fertile mangroves, waterfalls and hidden coves and lakes to explore. Within sight of Koh Samui, Ang Thong park is a protected area of more than 100 square kilometres of land and sea, and home to a rich variety of exotic wildlife and sea creatures. Snorkelling, hiking, sea kayaking, diving, sailing and simply relaxing on one of its idyllic beaches are the main activities to enjoy on Ang Thong. Most Ang Thong visitors arrive on a join-in day trip or by boat charter from Koh Samui or Koh Pha Ngan. For those who wish to stay overnight, there are simple bungalows and camping tents available for rent at the Park Headquarters on Koh Wua Talab, where a simple restaurant is found as well. Though the park has started to get busy with day-trippers in the peak season, the Ang Thong islands remain the postcard-perfect image of a tropical paradise.
See more attractions
More attractions that you might interested in.
Koh Samui Tour Packages
Koh Samui Beach is a wonderful destination for island because of its blue waters and idyllic smaller islands and a hive of beach activities. Please refer to the top Koh Samui below and contact our private travel consultant to start your ideal itinerary!

Buddhism & Beach
12 days | From $ 1989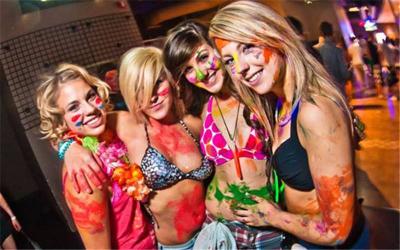 4 days | From $ 259
Tailor-made Thailand Tours
Receive a free quote within 24 hours - Already more than 183,063 satisfied customers!
Create My Trip Now !